The eAST Room
$190.00 per one-night stay | $180.00 two nights or more
ABOUT THE EAST ROOM
Enjoy the country charm of the East Room, with its lovely blue quilts, two twin XL beds, and cozy rocking chair.
The East Room features a private bathroom with a tiled shower; a flat screen TV and Direct TV Premium; free Wi-Fi; a desk and chair; a large closet; and beautiful vintage lamps.
Wake up to a delicious breakfast, served in our informal country kitchen.
Located on the second floor of our main house.
OUR AMENITIES
"The Morning Sun" room
Smart Flat screen TV
Two twin XL beds
Comfortable, private bathroom
Free Wi-Fi
Full bar Verizon cell service
Individual air conditioners & heaters
Relaxing front porch
Informal atmosphere
Country family style breakfast & kitchen privileges
Safe private parking
Soap, shampoo & conditioners
Desk & chair
Iron / ironing board
Towels, extra blankets & pillows
OUR POLICIES
All rates include one night stay and a full breakfast
All holidays and wedding nights are a two-night minimum
Check-in: 3:00 - 6:00PM (unless prior arrangements made)
Checkout time: 11:00 AM
Visa and Mastercard Accepted
Early arrival fee of $25.00
$50.00 non-refundable deposit per room
14-day notification required for refund
Special packages available
Reservations requested
All weekends are a two-night minimum May 1-October 31
No smoking
No animals
No children under the age of five
BOOK A ROOM AT THE GABLES
The carriage House at Stamford Gables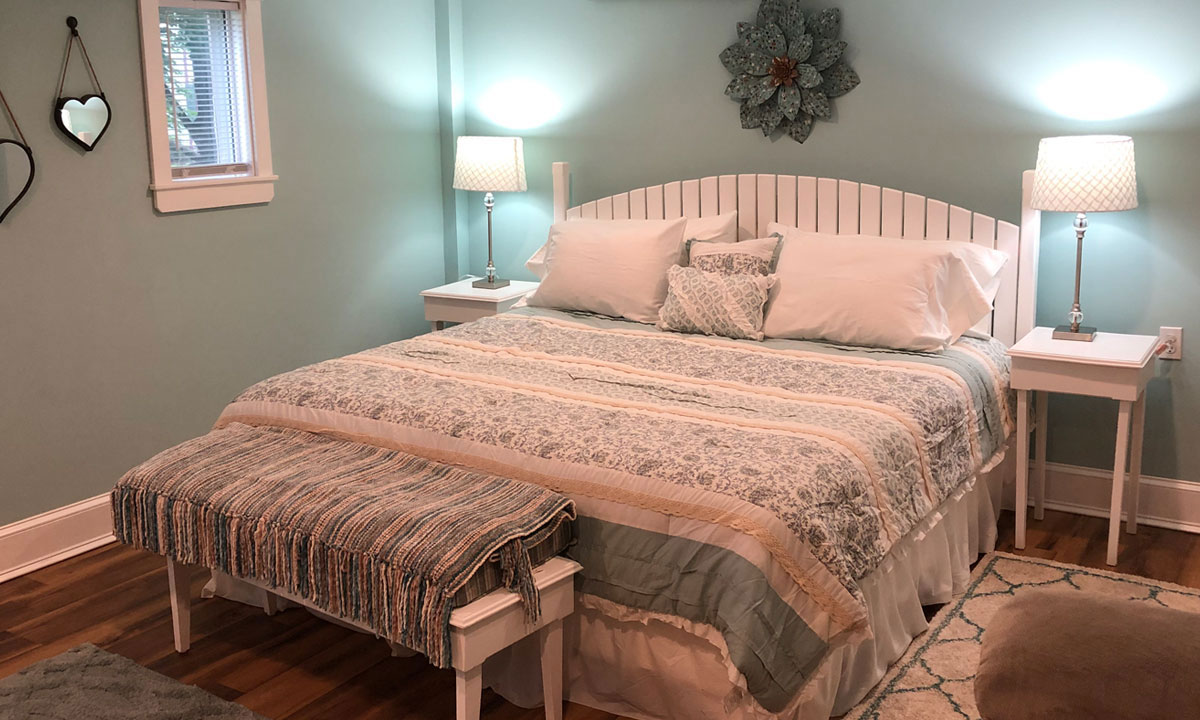 Relax in the spacious, light-filled Cottage Room, with its tranquil pastels, heart-shaped mirrors and elegant linens. Located in our carriage house accessible by three small steps.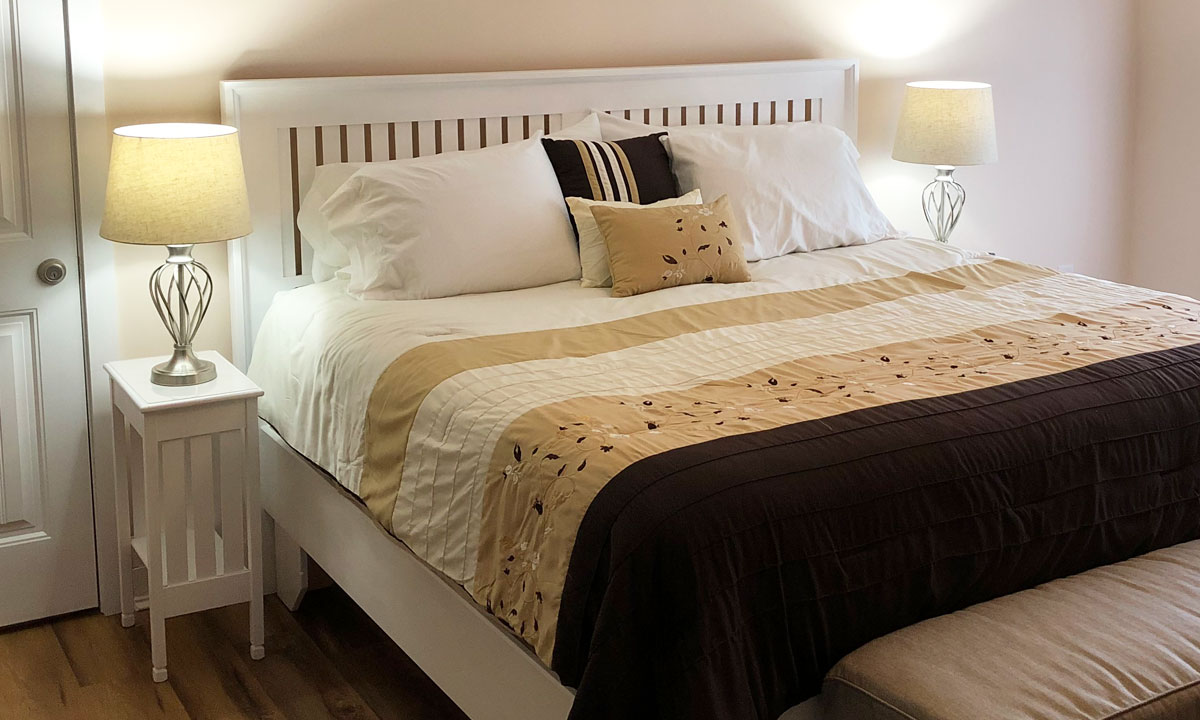 Enjoy the serenity of the Maple Room — its large picture window, soft brown color palette and beautiful artwork. Located in our carriage house accessible by three small steps.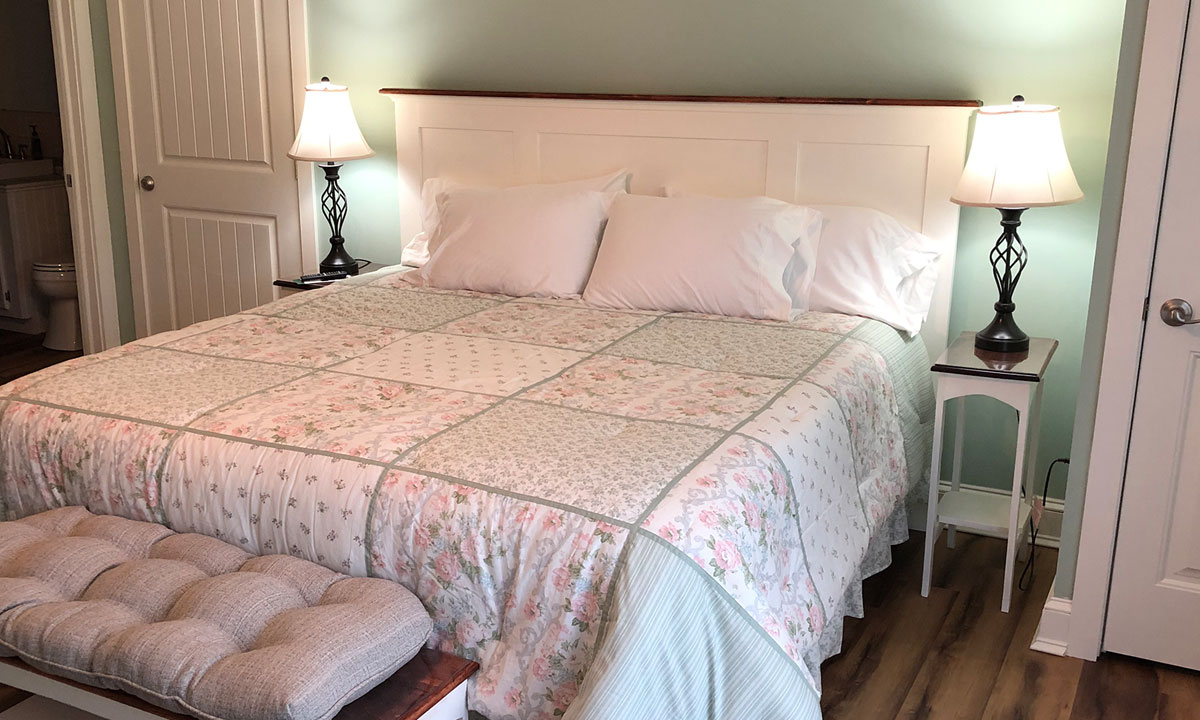 Relax in the spacious, light-filled Rexmere room, and savor its tranquil pastels and charming decor. Located in our carriage house with ramp access.